South Africa
Meet Mr Naidoo, the daring man who tried to arrest President Ramaphosa: I have plan B
President Cyril Ramaphosa trended for most of this week after it emerged that there was a group of people who wanted to affect a citizens arrest on him.
The man behind it all was Srinivasen Naidoo, 54, from Durban, chairperson of a non profit organisation, Real Democracy.
Naidoo, who used to own a telecommunications business but is now unemployed, established the organisation last year. He says his organisation's mission is to fight corruption and injustices. Real Democracy has the support of about 30 members, says Naidoo.
Naidoo is among those who opened charges against Ramaphosa at the Durban Central police station when details emerged of the president's alleged concealment of multimillion dollars at his Phala Phala game farm in Limpopo.
Talking to the Sunday Tribune about what he had intended to do on Tuesday, Naidoo said he felt obligated as a citizen of the country to arrest Ramaphosa due to the "snail pace" of the investigation processes into the Phala Phala scandal.
A case was opened against the president in June, but still Ramaphosa had not been arrested, he says. "Since a case was opened against Ramaphosa we were intending to hand him over to the nearest police station in Richmond.
It is clear there is no investigation against him which is why he hasn't been arrested," he points out. Naidoo says that even though this was his first citizen's arrest attempt, he would be taking further actions against Ramaphosa.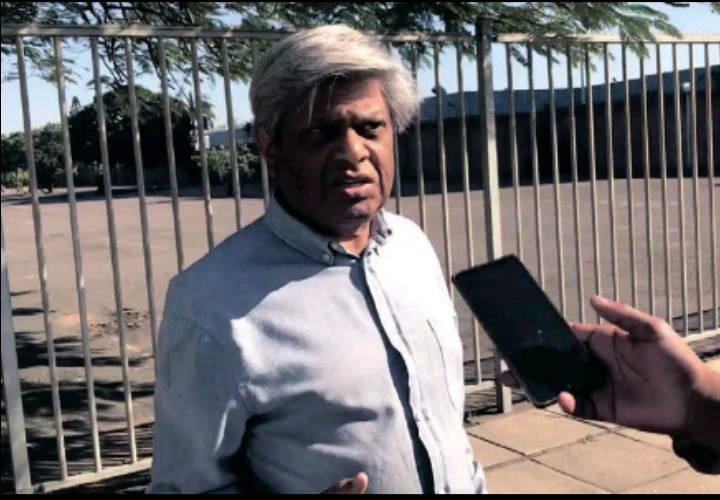 "I was very disappointed when the police blocked my efforts. If only the police had allowed me to go to him (Ramaphosa) and hand the charges, the arrest would have been successful," he says, while pointing out that making a citizen's arrest was part of the Criminal Procedure Act and he felt he was denied his right to execute this.
Source: The Sunday Independent